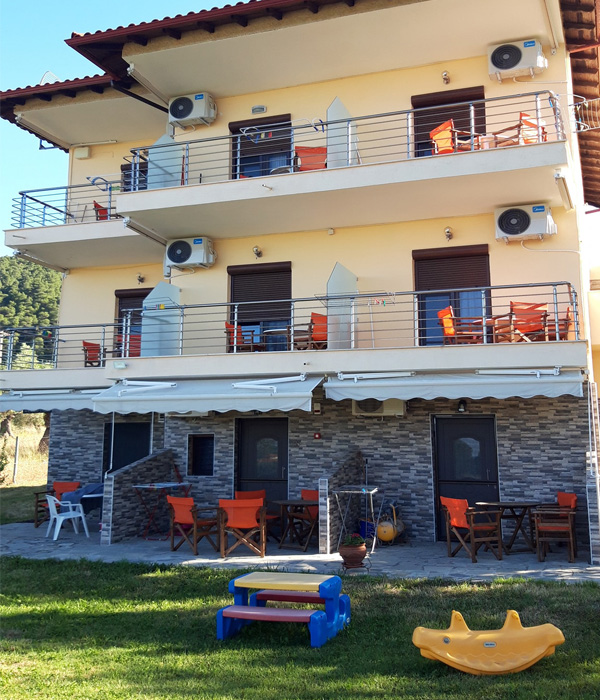 ZISIOS STUDIOS
Rooms to Let
|
Vourvourou Sithonia Halkidiki
---

In ZISIOS STUDIOS rooms we make sure that you have a comfortable and relaxing stay, having all the modern facilities and the necessary equipment for each type of room.

Our accommodation is open throughout the summer season, with 8 rooms in total, with accommodation for up to 4 people. We provide daily cleaning and prompt service to whatever you need.

All rooms and studios are spacious, fully equipped and furnished, with a balcony with a beautiful view of our garden, except for the ground floor apartments, which have direct access to it.

ZISIOS STUDIOS are the ideal accommodation choice for families, couples and groups for carefree and unique holidays in Sithonia, Halkidiki.
---
---

ΕΠΙΚΟΙΝΩΝΗΣΤΕ ΜΑΖΙ ΜΑΣ

Είμαστε στη διάθεσή σας για περισσότερες λεπτομέρειες, πληροφορίες διαθεσιμότητας και κρατήσεις.