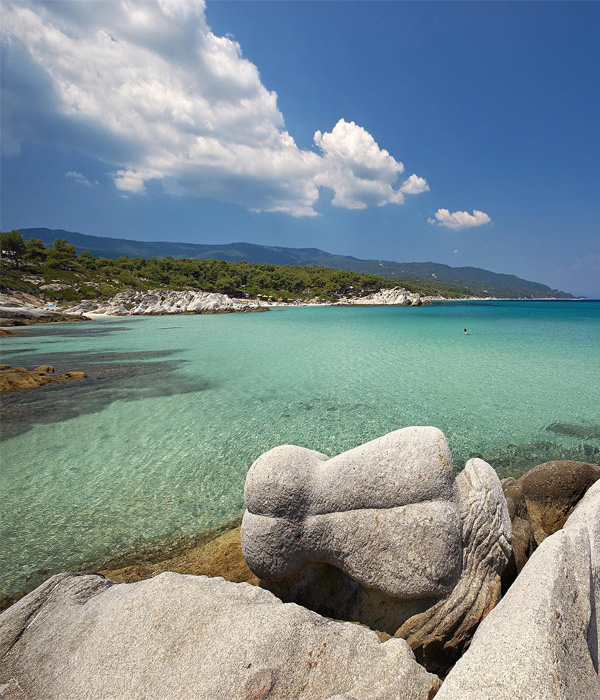 Discover Sithonia...
---

Sithonia is located in the middle peninsula of Halkidiki and has many natural beauties.

During your tour in the area of ​​Sithonia you will have the opportunity to admire endless enchanting landscapes, picturesque harbors, magnificent golden beaches, secluded coves next to olive groves, green meadows and forests, peaceful fishing villages and magnificent church houses.

While in Sithonia you will find that every place you meet is so different, so unique and attractive. All areas such as Vatopedi, Metamorfosi, Nikiti, Agios Nikolaos, Pyrgadikia, Sarti, Neos Marmaras, Vourvourou, Ormos Panagias and Sykia will be deeply engraved in your memory giving you wonderful memories.
---
Vourvourou Halkidiki...
Vourvourou is a well-known tourist resort, a few kilometers southeast of Agios Nikolaos in Sithonia, Halkidiki. It is about 15km from Nikiti and 110km from Thessaloniki.

It is a complex of lacy coastline and small islands very close to the coast that create a landscape of exceptional natural beauty. There are a total of nine islands off the coast, with the most important and largest being Diaporos.

The main beaches are: Livari, Xifara, Karydi, Bara and Fava. The visit to the islands is done by boats or rental pedal boats.

In summer, especially during the high season, Vourvourou is a busy place. So if you want to stay there you should plan your vacation in time or visit the area outside of high season.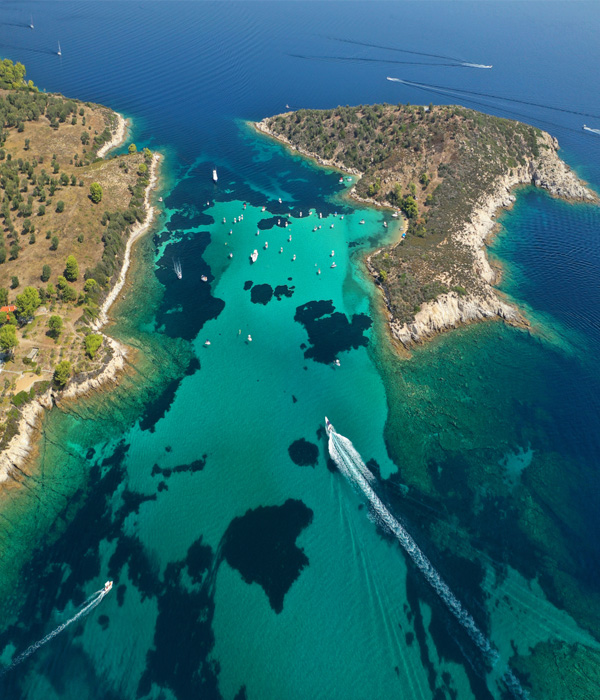 ---